UCI MTB World Cup 2011 - Pietermaritzburg RSA Videos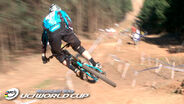 Interviews & Action from Pietermaritzburg
Rob Warner and Alex Rankin talk to some of the key contenders for the DH title. LIVE coverage starts...
by Will
pro
Saturday Apr 23, 2011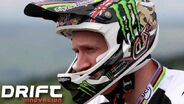 SSSShhhhhh dont tell anyone but here's a sneak peak of the 1st World cup track!
Steve Peat takes an easy run down the World Cup track in Pietermaritzburg to show you how it is. Filmed...
by ukpeaty
pro
Friday Apr 15, 2011
38.908 Views