Telekom Extreme Playgrounds - Riders confirmed for Berlin
The list of riders is complete: 28 world-class skateboard- and BMX-riders fight for the title in Berli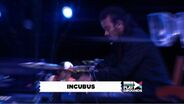 0:30
Telekom Extreme Playgrounds - Berlin 2011 NEW TV Trailer New Video
1.613 Views
The capitol will be the stage for the Telekom Playgrounds 5th anniversary and the only World Cup Skateboarding Event in Germany
Another round of big names completes the list of rider
Live on stage: Headliner Incubus as well as Zebrahead and fiN
It almost feels like Christmas, when you look at the list of names of the 28 riders, who´ll travel on November 20th to Berlin for the World Cup Skateboarding Event & international BMX Contest. They all will fight in the category "Street" for a nice chunk of price money and the much sought after title. The live sound will be delivered by Incubus, Zebrahead and fiN. The earlier announced "Alkaline Trio" can´t make it due to an injury of singer Matt.
The weekend after the next, we all can look forward to an action packed day in Berlin, for that´s when the Telekom Extreme Playgrounds open their gates for the 5th time to welcome 28 world-class extreme sport pro´s from around the world.
There is for example 20 year old BMX rider, Pat Casey (USA) who became already in 2010 "Ballpark's Rookie of the Year"during the DEW Tour. This year, he´s on a winning streak again and made it in all international contests like the FISE and BMX master, into the top ranks. Furthermore, there´s his fellow countryman Rob Armour as well as BMX top rider Ondra Slez (CZE) who all will have the face the all-new street course.
Unfortunately, the skateboarders have a cancelation to announce: Kelvin Hoefler Rodrigues can´t make it to the event and will be replaced by….BUT we have 17 year old "wunderkind" Axel Cruysberghs (BEL), who´s already since 2007 among the top riders at the Telekom Playgrounds. In addition, Tomas Vintr (CZE) and Scott Decenzo (CAN) will join the pack.
Not only riders get hurt – Alkaline Trio singer Matt broke his leg and had to cancel the entire tour. New opener is now "fiN" who are currently touring with Incubus.
Tune in at 11:00 CET on teh 20th November right here on extreme.com to watch all the live action - http://extreme.com/bmx/1017617/telekom-extreme-playgrounds-2011-berlin
Skateboard Street BMX Street
Phil Zwijsen (BEL) Brett Banasiewicz (USA)
Manny Santiago (USA) Ryan Taylor (UK)
Rodolfo Ramos (BRA) Bruno Hoffmann (GER)
Greg Lutzka (USA) Mark Webb (UK)
Shane O´Neill (USA) Daniel Tünte (GER)
Austen Seaholm (USA) Jean-Baptiste Paytavit (FRA)
Tyler Hendley (USA) Harry Main (UK)
Axel Cruysberghs (BEL) Pat Casey (USA)
Tomas Vintr (CZE) Rob Armour (USA)
Scott Decenzo (CAN) Ondra Slez (CZE)
Yannick Schall (GER) Markus Braumann (GER)
Christoph Radtke (GER) Sergej Geier (GER)
Alex Mizurov (GER) David Reincke (GER)
Jost Arens (GER) Jan Mihaly (GER)
Channels: Telekom Extreme Playgrounds 2011 - Berlin, Telekom Extreme Playgrounds 2011, BMX, Skateboard